sat05dec7:00 pm8:00 amSold Out!Winter GONG BATH @The Boathouse, Barking7:00 pm - 8:00 am 62-76 Abbey Rd, Barking IG11 7BTEvent Type :Gong BathEvent Type 2:in Studio
Event Details

***WINTER GONG BATH***

Saturday 5th of December, 7pm – 8pm

Cost – £12*

@The Boathouse Creative Studios
(parking available)

Due to the current situation and government restrictions below are the guidelines to follow:

-please bring your own mat, blanket, cushion, whatever support your body needs to stay comfy and warm, the temperature of your body may drop when you relax; the studio is fully equipped but due to coronavirus we will not share any equipment

-please clean your hands upon entry with hand sanitisers provided

-there is a one-way system within the building, please follow the signs to enter and exit the studio

-please keep safe distance and wear a mask while in the building until you find yourself on the mat

-place a mat on one of the marked spots on the floor

-if you have covid-like symptoms, please stay home

Don't predict anything that can happen in the gong bath, please bring an open mind with no expectations. This is an adventure. Just relax and drift off where the sound takes you 🙂

What to expect in Gong Bath?
You simply submerge in the sounds, in the ocean of sounds. All you do is lie comfortably on a mat, close your eyes and slow your breath. Just like during the relaxation after our Yoga class. You prepare yourself to become the receiver of sound. In the place of stillness you become more open and aware of each sound that comes in. Then I create the soundtrack… Your mind, body and soul is bathed with the tones of the Gongs and other instruments. The aim is to go into a deep state of relaxation, taking you to a space of neutrality, a space of bliss where the body's natural healing process begins… It's all about opening the passage of energy flow throughout the body to make you healthy and happy.
When you awaken, you are ready to come back to the outer world, revived, calm and full of energy.

What's behind this technology of sound vibrations?
Sound has been used in various cultures for thousands of years to move us from a place of imbalance to a place of balance. The sound vibrations, confirmed by scientific research help return your body to a natural state of harmony. Sound helps to facilitate shifts in our brainwave state. Our fluctuating brainwaves are synchronised with a stable frequency which the brain can attune to. By using rhythm and frequency it becomes possible to down-shift our normal beta state (normal waking consciousness) to alpha (relaxed consciousness), and even reach theta (meditative state) and delta (sleep; where internal healing can occur). We experience our brainwave balancing to clear the mind, release stress from the nervous system and allow us to feel a deeper inner sense of peace, balance and vitality.

*non-refundable, non-transferable

Due to covid restrictions please use the below entrance: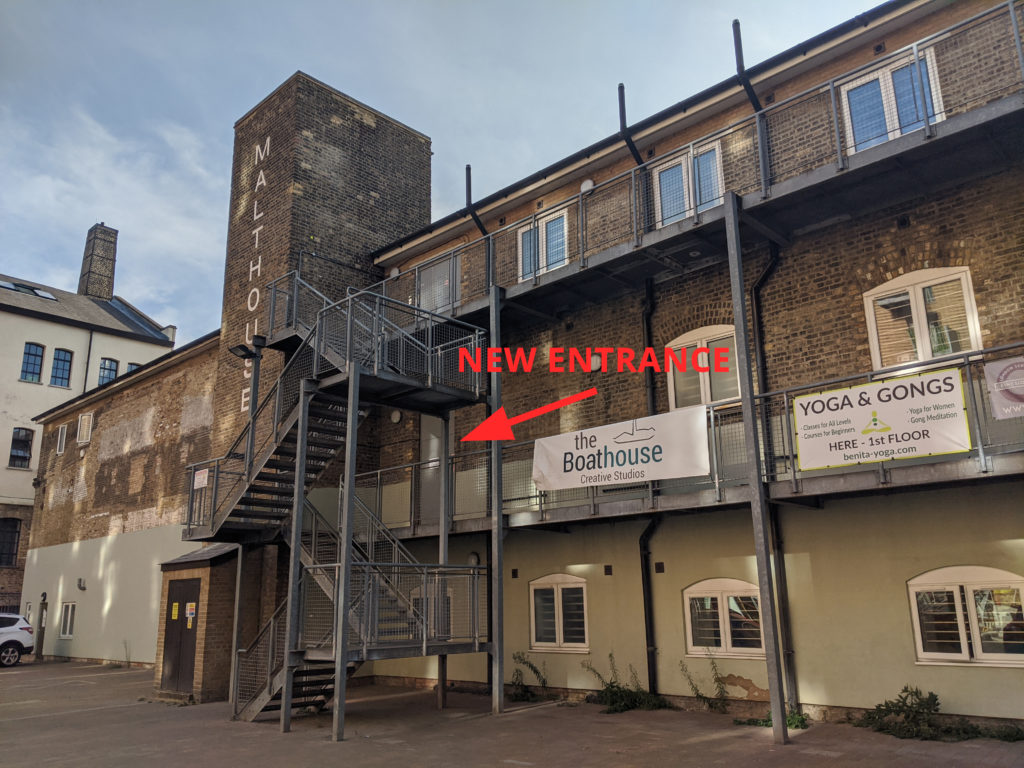 Time

(Saturday) 7:00 pm - 8:00 am
Location

The Boathouse in Barking

62-76 Abbey Rd, Barking IG11 7BT
Ticket Section Title
Tickets are not available for sale any more for this event!